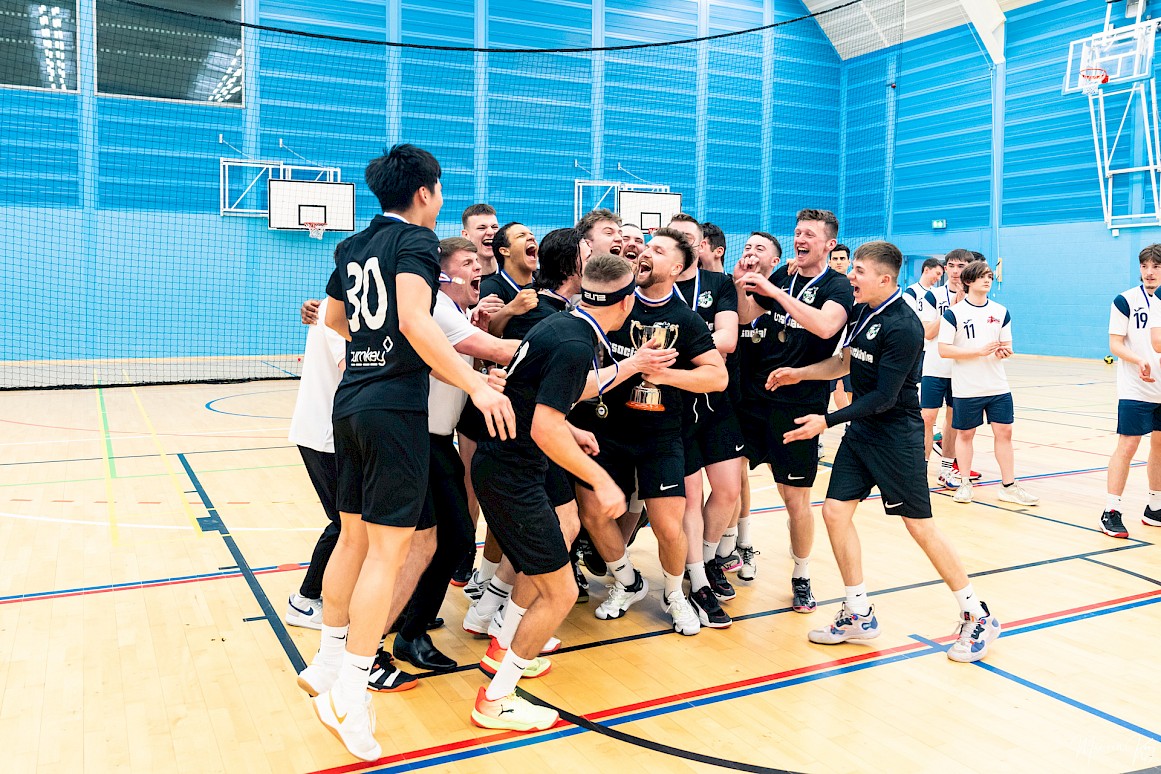 Scottish Cup Finals 2023
Saturday 13th May was an incredible and history-making day of Scottish Cup Final at the Oriam, Scotland's Sports Performance Centre.
It was an early start for our minis, with Kelvinside, Tryst and Troon bringing teams to compete. Timekeeping skills were challenged; however, this didn't stop a fantastic display of handball from our youngest Cup competitors.
We then saw action from our Girls section, which included 2008/09 and 2010/11 year group competitions. It was a hugely close competition for the 10/11s, with EK82 HC versus Kelvinside in a double match contest. EK82 HC came out victorious by 1 goal after the double header.
It was then Tryst, Kelvinside and EK82 HC competing in the 08/09 girls category. Some fierce handball on display by all the teams in the 08/09 girls competition, but it was Kelvinside who took an early lead in the competition and didn't look back. Kelvinside HC crowned 08/09 Girls Scottish Cup champions.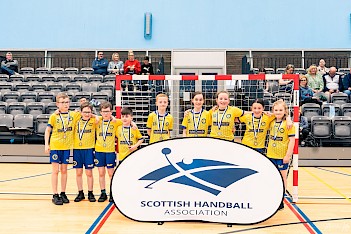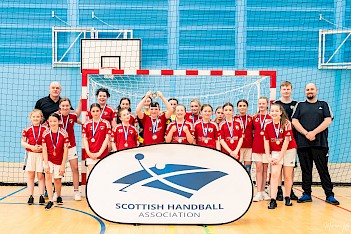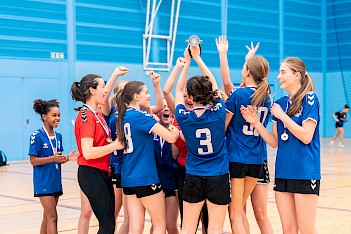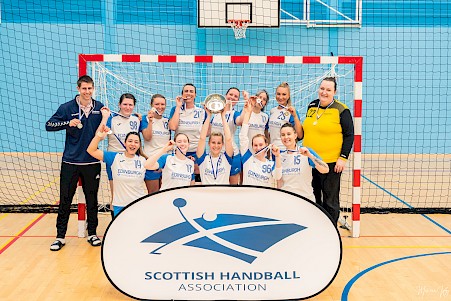 Straight after, it was time for the SHA Women's Scottish Cup Final! Experienced Cup and League Champions, Edinburgh faced, debutants, Troon HC in this year's edition of the Scottish Cup. From the first whistle, it was going to be a tough match for the young Troon team. Edinburgh HC worked as a unit to ensure a significant lead by half time. Despite being plagued by injuries on court, Troon remained in a good spirit and stayed competitive throughout. However, Edinburgh's performance was dominant and impressive. Edinburgh HC defended their title and were crowned Scottish Cup Champions 2023.
As the afternoon rolled in, so did the Boys competition! Across the afternoon we had matches from three age groups, 10/11s, 08/09s and U18s. In the 10/11 boys competition, it was Tryst HC who came out victorious with two wins from two.
In the 08/09 Boys it was a much closer affair. After three matches, Kelvinside and Troon were tied in number of points, and it came down to goal difference! Kelvinside were crowned winners of the 08/09 Boys competition. Finally, in the U18 competition, with Kelvinside having won convincingly won both of their matches, they were crowed U18 Cup champions.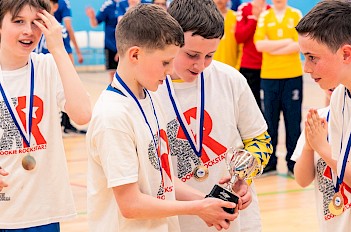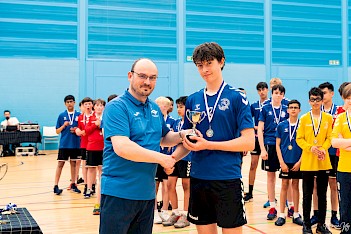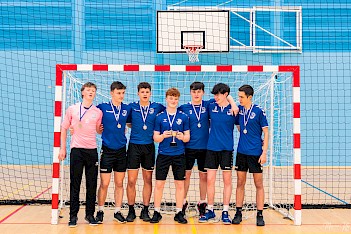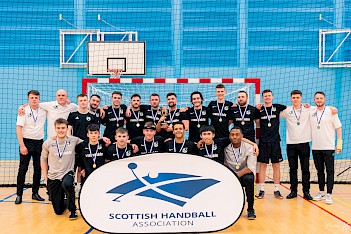 Lastly, after a much-needed gap in scheduled programming, it was time for the Men's Final. First and second place Senior Men's league finishers, Livingston HC & EK82 HC, looked to take their league rivalry onto the court to compete for the title of Scottish Cup Champions. EK82 took an early lead, and remained so with a 4-goal difference at the break. Into the second half, Livi fought back early to close the gap. However, it wasn't enough from the defending Champions. Despite it being close with five or so minutes to go, EK82 took no prisoners, cementing in their Scottish Cup win with a final score of 22-25 to EK.
The Scottish Cup now returns to East Kilbride 82 HC after 30 years. Congratulations to all involved. We look forward to welcoming you back to the 2024 SHA Scottish Cup Finals.