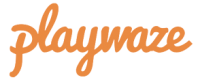 All handball players in Scotland are required to hold a Scottish Handball Association Membership.  
All players require either a 
SHA Senior Membership (Male £30, Female £20)
SHA Youth Membership (£20)
SHA Mini Membership (£10) 
Playwaze is the membership and competition management system used by Scottish Handball. The app can be downloaded from the App Store. You will need to make an account on the system and then activate your membership. Please use the step-by-step guides below to support your registration. Your club will be invoiced for your individual membership.