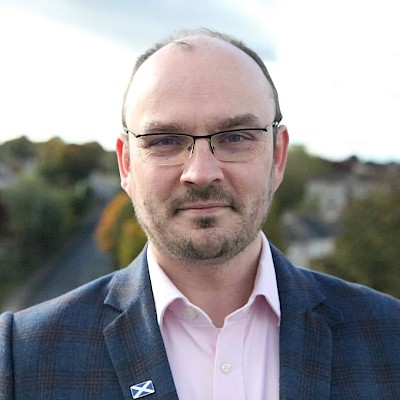 Ewan Hunter has been appointed as the new Chief Executive Officer of the Scottish Handball Association, following an extensive recruitment process.

Mr Hunter takes up the position with immediate effect having been Acting COO of the SHA since October 2022. He succeeds Stephen Neilson, who stood down as COO after more than 23 years with the organisation.
Mr Hunter started his career as a professional sportsman (he was, for 3½ years a professional snooker player – with a highest world ranking just outside the top 100; he was also one of only 40 World Snooker Accredited Coaches) and has since developed a successful career as an executive search consultant, leadership & management consultant, non-executive Director and entrepreneur.

Since 2019, Mr Hunter has served as a Non-Executive Director on the Board of SHA and was instrumental in securing unprecedented levels of new funding and media exposure for the organisation, before he agreed to step in as Acting COO.
He said:
"It is a great honour to have been successful in this appointment process and I look forward now to continuing to work together with the team – the professional staff at the SHA, and also our many, many committed volunteers, athletes, supporters and wider partners across the community – to deliver more, and better, Handball experiences and opportunities across Scotland.

"With the fantastic team we have in place, and the continued support of our major stakeholders, we are confident that we can continue to make progress and help improve lives across Scotland through participation in Handball, in spite of the challenging environment facing all sports."

Chair of the SHA, Iain McKinven, said:
"We are delighted that Ewan has accepted the position of Chief Executive Officer following an extensive and robust recruitment process which attracted strong candidates from around the globe. He brings a wealth of relevant experience and expertise to the role, and I am confident that he will continue to be a hugely positive influence not just for the SHA but the wider sporting landscape in Scotland, and beyond.
On behalf of the Board, I very much look forward to working with Ewan as we continue to use the undoubted potential of Handball to develop exciting new avenues to increase inclusive participation in sport across Scotland."