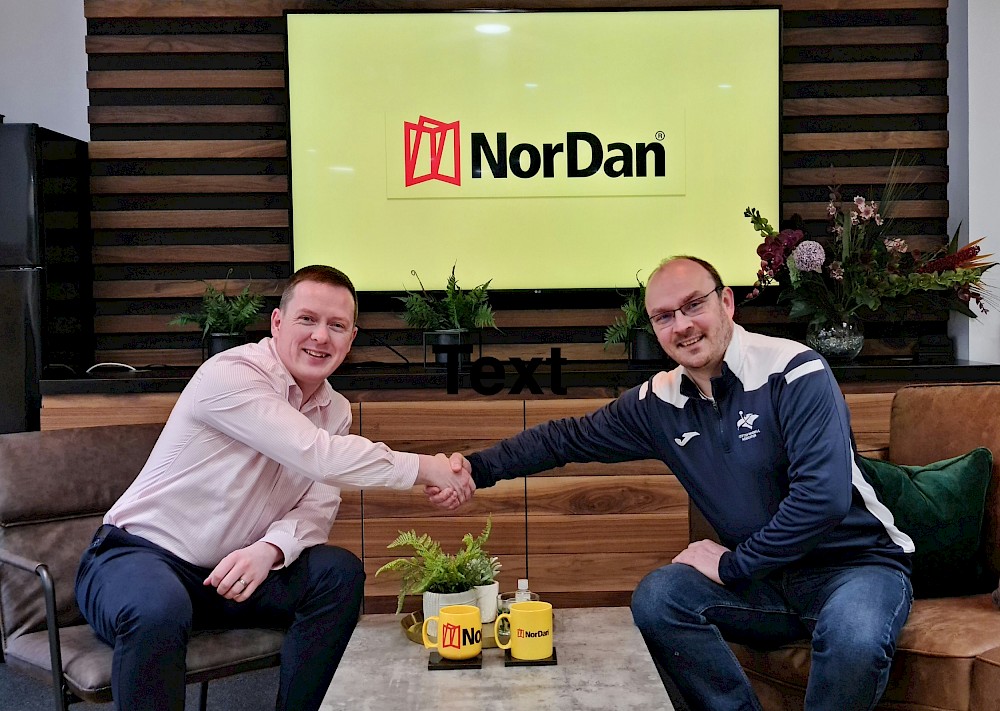 The Scottish Handball Association (SHA) are proud to announce that NorDan, one of Europe's leading manufacturers of timber windows and doors, and smart accessories, will continue as the headline sponsor of the British Handball Super Cup for a second year.

Scotland will host the Super Cup for the second consecutive year, which will take place over the weekend of Saturday 20th and Sunday 21st May 2023 at Oriam, Scotland's Sports Performance Centre in Edinburgh. The competition sees the top four men's and women's teams from Scotland and England battling it out for the title and European club competition qualification.

NorDan will continue their support of the UK performance handball event for the second year running. NorDan has a long-standing tradition of supporting handball, including partnerships with the EHF European Championships and IHF World Championships. The Sweden-based NorDan AB is also long-term main partner of the HK Malmö women's handball team.
David Gillon, Senior Marketing Manager – NorDan UK said:
"For the second consecutive year, NorDan is proud to support the British Handball Super Cup 2023, which embodies our shared values of collaboration, people and passion.
As a leading provider of high-quality windows and doors, we understand the importance of innovation, quality craftsmanship, and attention to detail. These same principles are integral to handball, where every shot, pass, and play requires precision and focus. We recognise the value of working together towards a common goal, so we are honoured to be associated with a sport where we see this same spirit."

Ewan Hunter, CEO – Scottish Handball Association said:
"The Scottish Handball Association and NorDan share strong values and we're delighted to have, for the second year running, secured the support of such an outstanding business who are well known across Europe for their long-term support of handball.
We both have a commitment and belief in the power of sport and shared activity for people of all ages. It can transform lives and local communities and be a strong, positive force for good in society creating opportunities, role models, excitement and joy.
In NorDan we also see an organisation that cares deeply for its' people and all those connected to their business. Indeed, we would characterise that as being like "family" - their approach is very like the one we take across the European and Global Handball community, where we openly talk about the 'Handball family'. As such, we are absolutely thrilled to be working alongside our friends and colleagues at NorDan and look forward to building upon this partnership for the benefit of everyone involved in Handball at all levels across Scotland."
The British Handball Super Cup also represents a chance to shine a spotlight on the rising quality of handball across the UK; while also celebrating the culture of handball across both nations and providing an opportunity for all of those involved – volunteers, coaches, referees, officials, players and fans – to join together.
We look forward to welcoming the NorDan 2023 British Handball Super Cup teams to Scotland in May 2023.