Delegates & Table Officials
At Scottish Handball we look to support the development of both match officials and technical officials. We appreciate that the role of both a delegate & table official is incredibly important to the integrity & efficiency of match day and handball competition as a whole. 
At European & International level, during a match there are two IHF Delegates appointed for timekeeping & scorekeeping, two local time & scorekeepers, as well as an IHF "Official". Across SHA competition, we require only two local table officials to act as a timekeeper and scorekeeper. However, we do require the presence of delegates for each match at the British Handball Super Cup.
Become a Delegate or Table Official
Interested in becoming a technical official? If so, then contact office@scottishhandball.com. We can provide an introductory course for table officials, as well as begin conversations regarding the pathway for becoming a delegate. 
Duties of a Scorekeeper & Timekeeper 
Check out the tasks of each official below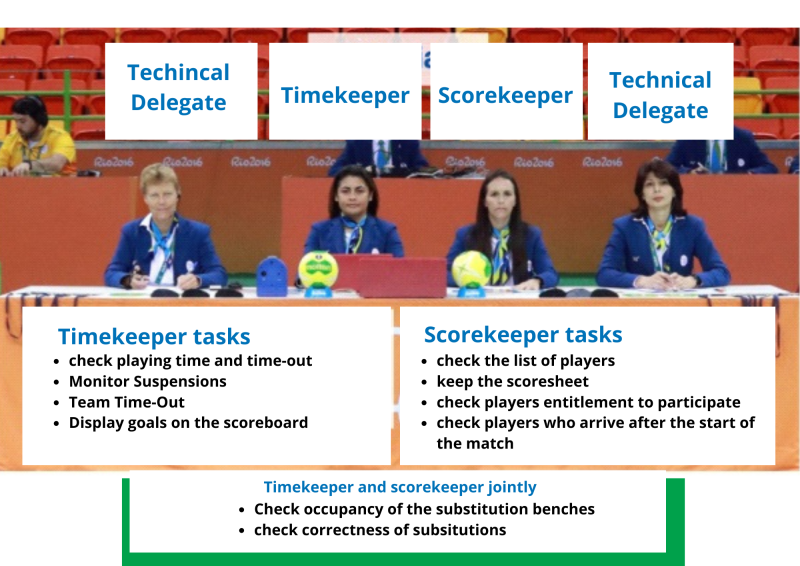 More information on the role of IHF Delegate Timekeeper & Scorekeeper here & access helpful resources below