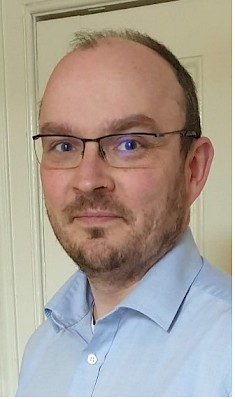 Ewan Hunter, formerly SHA Non-Exec Commercial Director, will today, 31st of October, step into the role of acting COO on an interim basis.
Ewan Hunter is an experienced entrepreneur and businessman following a first career in professional sport. Over the last 25 years, he has worked with many leading global organisations as well as a wide range of start-up, small and medium sized businesses worldwide. His career has included significant leadership experience - Executive and Non-Exec as CEO, Head of Operations and Chair - for smaller, growing and global organisations and he has a track-record of success in both helping create and develop strategies and then delivering upon them. He has a particularly strong level of expertise in all matters "people".

Having been involved in Handball for a number of years, he has been on the Board of the Scottish Handball Association (SHA) since March 2019. Whilst he did a year on rotation as Deputy Chair, his main role has been as Non-Exec Commercial Director and he has led our efforts to create and further develop our sponsorship and media profile; most notably during the British Super Cup held in May 2022 at Oriam securing our headline sponsor NorDan UK as well as live coverage that was available across BBC Sport platforms.
Acting COO Ewan Hunter said;
" I am delighted to be stepping into this role at this exciting, and crucial, time for our sport. We have grown in recent years and whilst we go into this next phase with a lot of confidence, as well as the backing of our main supporters at sportscotland, the European Handball Federation (EHF) and the International Handball Federation (IHF), we understand and appreciate the challenges ahead. We have an excellent team and a fantastic base from which to build. I would also like to place on record my thanks to Stevie for the tireless work he has done in getting our sport to this stage; and I look forward to enabling us all to build upon his hugely significant achievements as we take Handball in Scotland to new heights."

In due course, the SHA Board will announce the open and transparent recruitment process through which a permanent appointment to the post of COO will be made.