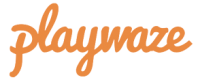 Playwaze is the new membership and competition management system used by Scottish Handball.
The platform will hold information on fixtures and competitions and will be the main channel for team managers to communicate results and game statistics. Playwaze is available both online and as a mobile app for apple and android phones. The app can be downloaded from the App Store.
Please click on the text below to register your account. Please click on the boxes below for information on signing up and purchasing a SHA membership. We have also put together a FAQs section to help answer common questions. 
                    CLICK HERE TO GET YOUR SHA MEMBERSHIP - Please Follow User Manual Below